Gulf Stream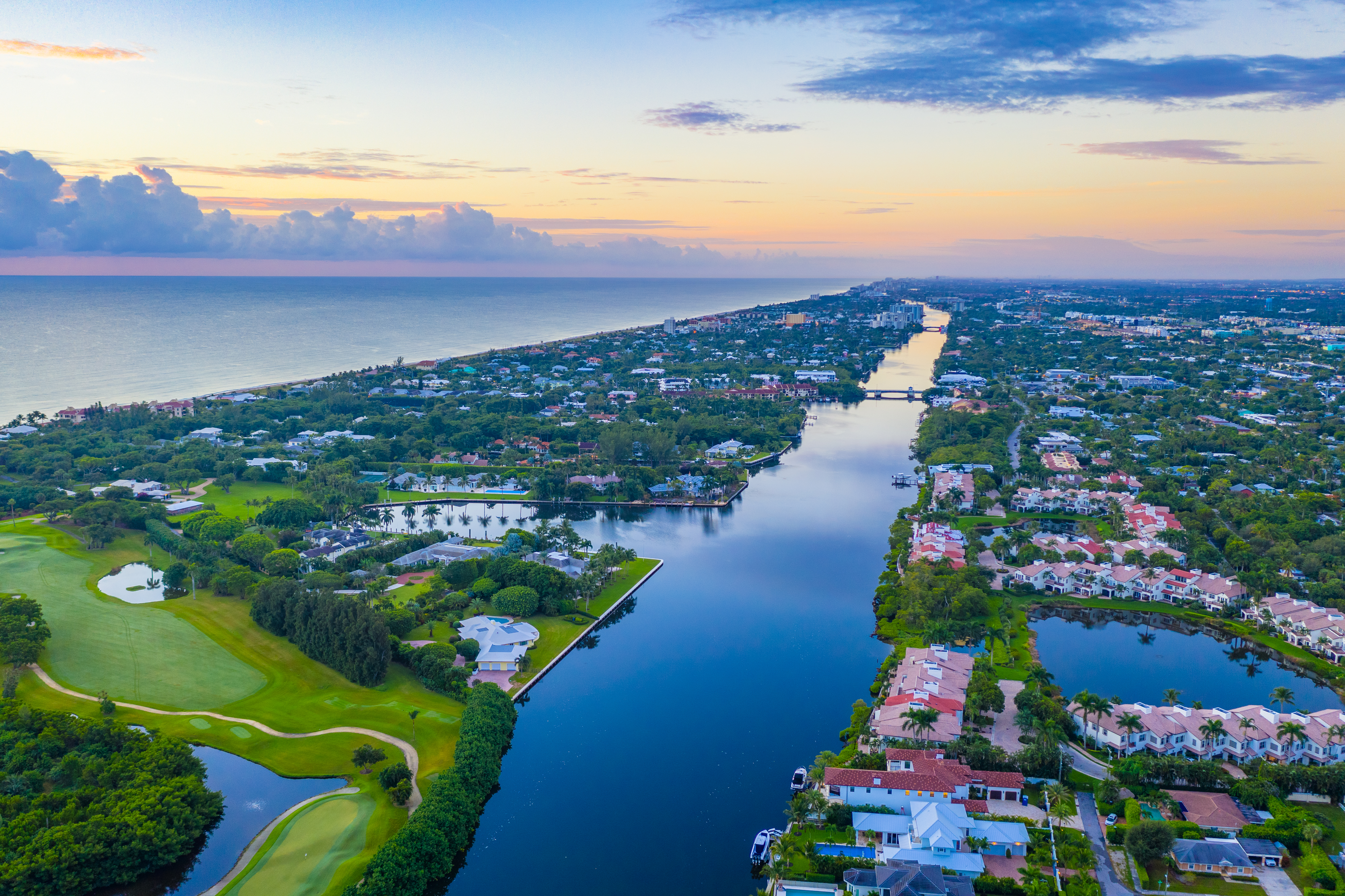 Founded as a country club community by Henry Phipps Jr and Andrew Carnegie in the 1920s, this prestigious town takes its name from the Gulf Stream of the Atlantic Ocean, and enjoys a pleasant year-round climate characterized by sunny blue skies. Gulf Stream hugs the Atlantic Ocean between Ocean Ridge to the north and Delray Beach to the south.
Gulf Stream is renowned for its luxurious mansions, stunning waterfront views, and private, secluded atmosphere. Its warm climate and ocean breezes create a blissful atmosphere, and residents are never far from the ocean, with many living mere steps away.
Gulf Stream is a paradise for those seeking a waterfront lifestyle, with a variety of stunning oceanfront estates boasting secluded private beaches and deep water dockage for boats and yachts, as well as sleek condominiums overlooking the dazzling waters. Whether you're looking for a luxurious estate or a more affordable condo, Gulf Stream has it all.
Gulf Stream's convenient location puts it just a short drive from the populated areas of Delray Beach and Boca Raton, where residents can enjoy world-class golfing, tennis, and other recreational activities.
Come experience the serene beauty and charm of Gulf Stream for yourself and you'll understand why it's one of the most sought-after places to live in Florida.
Gulf Stream FL Fun Fact:
There are less than 800 residents of Gulf Stream.
Our Favorite Places To Go And Things To Do In Gulf Stream:
American Orchid Society
Cornell Museum of Art and American Culture
Gumbo Lindo Nature Center
Morikami Museum and Japanese Gardens
Old School Square
Sandoway House Nature Center
Our Favorite Restaurants in Gulf Stream:
Banana Boat
Prime Catch
Two George's Waterfront Grill