Manalapan and Hypoluxo Island: A Tranquil Paradise Surrounded by Water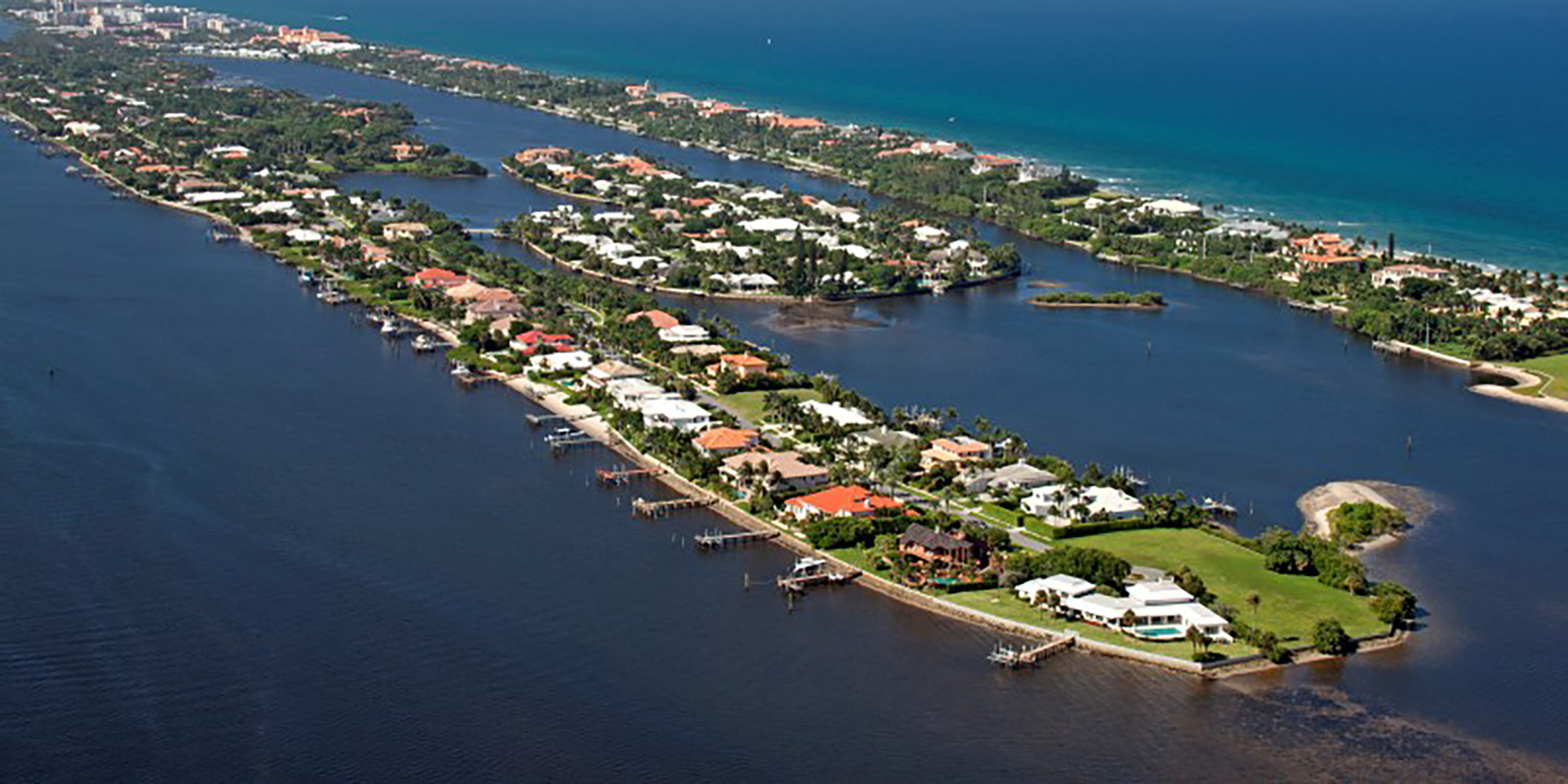 Manalapan and Hypoluxo Island are two of the most exclusive and luxurious locations to call home in Palm Beach County. Located just ten miles south of Palm Beach and twenty miles north of Boca Raton, these two communities offer a unique combination of ocean and lakefront estates, luxurious hotels and spas, and a lifestyle that is truly second to none.
Manalapan is an exclusive beachside town surrounded by the Intracoastal Waterway, providing a tranquil escape from the hustle and bustle of the bigger cities nearby. Manalapan is home to some of the most luxurious properties in the state, offering residents a unique opportunity to experience the best of Florida's coastal living. The community's commitment to preserving its natural beauty has kept it a peaceful haven, with locals enjoying outdoor activities and quick access to the beach and Atlantic Ocean.
This tranquil oasis has been attracting famous guests and residents since its incorporation in 1931 by Harold Stirling Vanderbilt. Manalapan's magnificent waterfront estates and luxury homes offer homeowners enviable seclusion and an unmatched quality of life. Despite the incredible growth in the Palm Beach region, Manalapan remains quiet and neatly maintained through exceptional community services and a conservative approach to growth and development. Manalapan real estate owners can enjoy the solitude and seclusion of life on a barrier island with the benefit of exceptional shopping and dining, cultural activities and near-perfect weather year-round.
Residents of Manalapan receive gratis membership in La Coquille Club located just minutes away at the 5-star EAU Spa and Resort. Members have use of hotel facilities including beaches, pools, state of the art gym, lockers, and sauna. There is also a private clubhouse for dining and socializing with friends and neighbors. The 5 star EAU Spa and Resort was rated the #1 Resort in Florida by Conde Naste Traveler. The club features a state-of-the-art spa and fitness center, tennis courts, and pool and beach facilities.
Nestled on the south end of the Intracoastal waterway, Hypoluxo Island is a small, close-knit community of fewer than 300 families. With its lush landscaping, warm tropical climate, and luxury homes built along the waterfront, it's no wonder why this island is so cherished by its residents. From Tuscan-style waterfront estates with private beaches to villas framed by lush tropical vegetation, the variety of housing stocks ensures buyers can find the perfect home for their needs. With easy access to mainland Lantana, residents of Hypoluxo Island can enjoy all the charming local amenities while still being close to the action.
The population of these two seaside communities is much smaller than that of their neighboring locales, with fewer than 1,000 residents. This ensures a sense of privacy and tranquility that is hard to find in other coastal locations. Residents of these quiet shores are able to enjoy a peaceful lifestyle, with unparalleled quality of life and luxurious experiences. With no prying eyes or loud noises, these communities provide a unique opportunity to enjoy a life of comfort and contentment.
Our Favorite Restaurants in Manalapan:
Al Fresco
Art Basil Restaurant
Breeze Ocean Kitchen
Johnny G's
Thaikyo Asian Cuisine